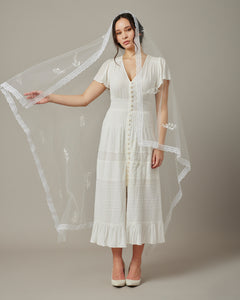 RTS - VALERIA LACE EMBROIDERED VEIL
Whimsical embroidered wildflowers falling over a  rectangle cut soft veil, finished with a delicate lace trim. Available in Ivory.
Length: Waltz 56" L // 1.42 mt
Ready to ship! Allow 2-4 day for processing & delivery. Visit our Buying Guide for information on shipping, returns, local currency and more.